For the last decade, banks have focused on front-end customer experience (CX), whether through website overhauls, mobile banking, online bill-pay, or "reimagining" the branch, as demonstrated by a recent Capital One commercial.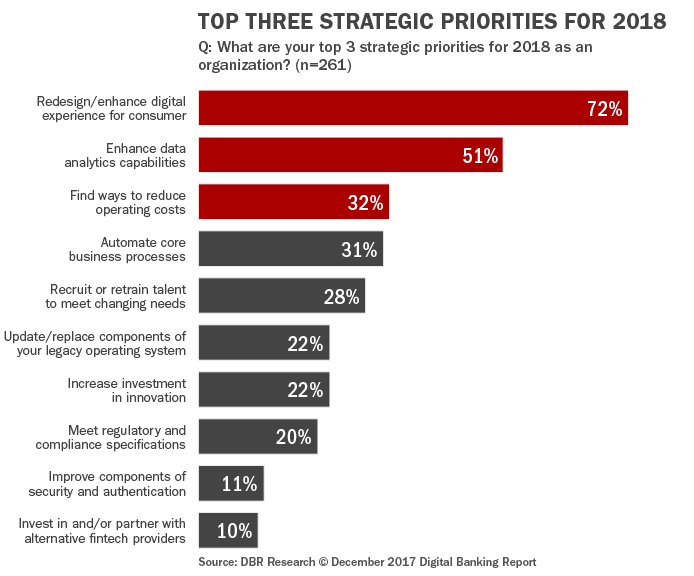 According to The Financial Brand, when asked about their top three priorities, banks consistently list enhancing the consumer digital experience as the top priority. The focus makes sense; banks with better CX perform better.
Great CX Does Pay Dividends, Especially for Big Banks
Customer experience leaders are growing revenue at a much faster rate than their peers; said Alyson Clarke, principal analyst, Forrester Research. Forrester publishes The US Banking Customer Experience Index which outlines how banks earn loyalty with the quality of their CX.
A study from Kantar supports the Forrester finding: banks that lead in customer experience enjoy better levels of recommendation and a greater share of wallet. Banks with better scores see, a recommendation rate that is 1.9 times higher than banks at the lower end of the index. Additionally, their share of deposits is 1.9 times higher and their customers are 2.1 times more willing to take up new products and services from their bank.
Unfortunately for community banks, the front-end CX winners are often big banks. In a recent J.D. Power & Associates survey, big banks, fueled by improved mobile and online satisfaction, have surpassed smaller banks in overall customer satisfaction for the first time.

Keeping Up with the Big Banks
For regional and community banks, reimagining CX à la Capital One is cost-prohibitive. In a December 2018, interview at the AWS Executive Summit, Jim Goode, Senior Director of Product and Portfolio Delivery at Capital One, touted the initiative behind the commercial. Capital One has gone cloud first with Amazon Web Services (AWS). To be nimble, Capital One worked with AWS and Accenture to replace its "legacy core systems and complex operating rules" with a new cloud infrastructure.
Not many community banks can afford to hire consultants with the caliber of Accenture and replace core infrastructure. Battling big banks on this playing field is a losing proposition for community banks.
Enter RPA
To deliver great customer experience in 2019, smaller banks must improve back-office operations. According to Forrester, In 2019, financial firms will focus on digitizing operations that deliver productivity improvements and improve customer outcomes.
Clearly, throwing money at the problem is not the way forward for smaller institutions, especially when adding two new employees is enough to make 1/3 of small banks unprofitable.
Robotic Process Automation (RPA) has emerged as a critical approach because it is a cost-effective way for banks to update aging, back-office infrastructure and deliver better customer service. The benefits make sense particularly for community banks; RPA works with existing IT infrastructure and applications, no coding is required, and implementations and changes are relatively fast. In addition, RPA boosts morale by reducing the burden of mind-numbing work.
Most importantly, RPA is really the killer CX application. We all may like the idea of a latte as we bank. But opening an account in less than five minutes is a far more important act of customer service.