Robotic Process Automation (RPA) has the potential to provide immense benefits, not just for large enterprises, but for mid-sized businesses as well. The past few years have demonstrated, however, that it's easy for RPA initiatives to fail before they even get off the ground. Many companies struggle to find the right balance between delivering quick wins and developing the strategy to create a successful program that yields tangible, long-term results.
To help mid-sized companies get off to a proper start, R-Path Automation developed the Quick Start Methodology. This iterative approach to planning RPA programs achieves fast results while building a solid foundation for long-term growth. With just a few steps and a series of strategic, quick-win projects, you can measure your path to automation in just a few short weeks, as opposed to months or years.
This first half of a two-part series provides a summary of the first two steps of the Quick Start Methodology, helping you to create a solid foundation on which to build automation success.
Step 1: Articulate the Strategic Objectives
This first stage can often be accomplished in a single, two-hour meeting (assuming you have the right stakeholders involved), but its value cannot be overstated. The primary purpose is to create vision for automation within your organization and establish guardrails for the program. To that end, the agenda for the meeting is as follows:
Define Key Objectives

– Clearly define and articulate your organization's purpose for deploying automation. By identifying the objectives and setting goals up front, you are creating the compass heading for your automation journey.

Determine Minimum Success Criteria

– Articulate the minimum acceptable success criteria for your RPA program. Said another way, if you cannot achieve goal "xyz" with automation, you won't even bother to engage it. This articulation will help you make better go/no-go decisions as the program launches and grows.

Agree on Budget and Expectations

– Although the information you have at this stage is limited, you should at least discuss what budget you're willing to invest, how long you're willing to wait for results, and what milestones you'll use to evaluate the success of the program.

Select Implementation Approach – To implement automation, you must decide between two basic approaches: do it yourself (DIY) or find an automation partner to guide you. A partner can be either a long-term, outsourced automation department (or CoE) or just a short-term consultant to help you build your own expertise internally.
Assign Executive Ownership – In choosing the designee for this role, the most important consideration is that the individual has sufficient visibility and an understanding of your entire company. Automation may ultimately impact every department, after all. This executive will often be a leader in charge of operations, like the COO or a VP of Operations.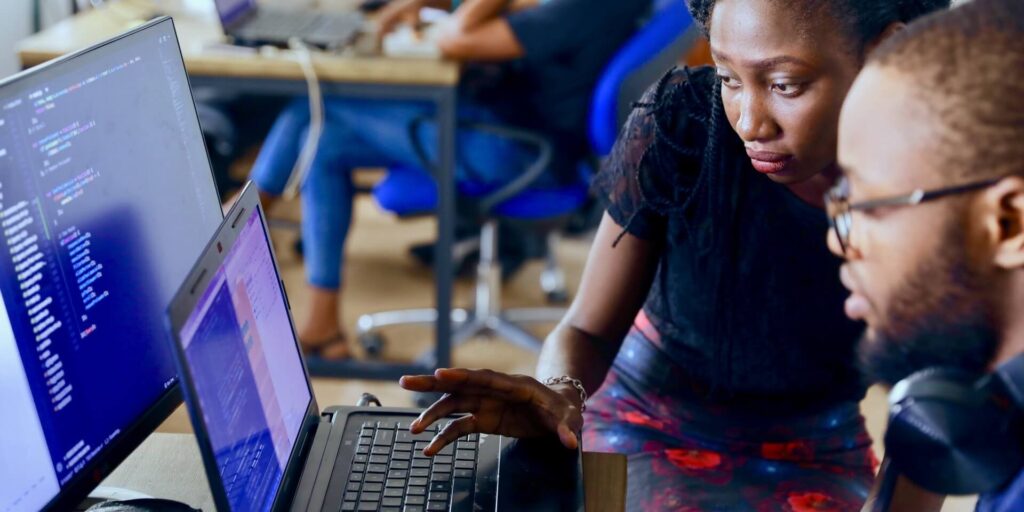 Step 2: Lay the Foundation & Set a Starting Point
Now that you've set the course for your automation journey, it is essential that you take some time to establish the foundation upon which you are going to build your RPA program. This stage will probably require a handful of meetings with key stakeholders, and you'll want to accomplish the following:
Educate Key Stakeholders

– It's vitally important that everyone on the team has an understanding of automation and the reasons you're implementing it. Take time to

educate key stakeholders

throughout your organization to gain consensus and build excitement around what RPA can do for your business.

Use a Value Chain Map to Set a Starting Point

– To begin the process of transforming your business, you first need to decide where to get started. To do so, map out a high-level value chain of your business operations. (At R-Path Automation, we use a tool called

SAP Process Manager by Signavio

for this purpose.) With this visual of your business, you can determine which department or function should be the first to benefit from automation.

Create a Department-Level Map with Roles and Systems – Once you've zeroed in on which department to get started in, you'll want to create a more granular value chain map for its core functions. This includes documenting each role, system, process, and task. This asset will help you visualize the landscape of RPA opportunities and enable you to create a list of potential projects.
Prioritize the Automation Projects

– Finally, now that you understand the scope of potential automation projects for the given department, take some time to document and prioritize them.

Evaluate your priority list

to identify a right-sized pilot project so you can see the technology in action and achieve that first quick win for your team.
Completing these first two steps of the Quick Start Methodology means that you've laid the groundwork your RPA program needs to be successful. Now, it's time to turn your planning into action! Click here to learn more about selecting a pilot project and building your organization's automation capabilities.