To scale with ease and gain a competitive edge, process automation is becoming essential for today's SMBs. Whatever your industry, harnessing technology to automate back-office processes is a key step for growth, cost-efficiency, greater productivity, and elevated employee morale.
To make sure that your process automation implementation goes according to plan and successfully achieves your goals, you need to lay solid ground. Below, we lay out seven steps to help you develop a plan for implementing process automation and reaping rich rewards.
1. Define your key objectives
The first step to implementation might seem obvious, but many SMBs overlook it at their peril: know your end goal. What, specifically, do you hope to achieve through process automation?
There are several reasons you might want to automate your business processes. You might want to drive growth by making your workflows more scalable—without having to augment your workforce. A larger workforce means greater overhead costs, while outsourcing could lead to quality concerns. Automating the business processes involved avoids both problems: no need to hire additional staff, and assurance that your work output is solid.
Alternatively, quality itself might be the concern. Even the most diligent employees occasionally make errors, especially in dealing with manual tasks like invoicing or transferring data from one platform to another. Double-checking figures or identifying the source of a mistake slows down workflow—and can cause a host of problems further down the line. Your automation goal could be to limit errors or exceptions in these processes.
Or, your goal could be reducing turnover. For example, an HR team that's tasked with fewer repetitive functions for onboarding and offboarding employees, and empowered with higher level responsibilities, is a team that's more likely to stay with you.
2. Determine your criteria for success
After you've chosen a goal, the question becomes: how do you know when you've reached it? Specificity and measurability are key. Following the invoicing example above, you could define your goal as processing invoices with 100% accuracy and reducing time to completion by 50%.
The specific details for your goals will depend on your particular circumstances, but it's important to set them before implementation so you know what you are aiming toward. One or two function changes may not be enough. Consulting an experienced partner can help you assess whether your goals are attainable and, as we discuss further down, the best method for achieving them.
3. Choose your implementation approach
Now, you have one of the most crucial decisions to make: manage the implementation in-house or work with a partner. Some companies try to do it on their own, and a few succeed, but many find they're not prepared or adequately staffed to deal with challenges like ongoing maintenance. Working with a specialist in process automation offers significant benefits.
But not all partnerships are created equal. Some "partners" will design and install automation processes and stop there. They deliver out-of-the-box solutions that may only partially address your processes and pain points. What's more, when it comes to maintenance, you're on your own.
R-Path Automation is different. We tailor-fit solutions during implementation, monitor key metrics, maintain systems, and look for ways to continually optimize your processes. As a partner, we take a long-term holistic approach that never leaves you feeling adrift and always provides support.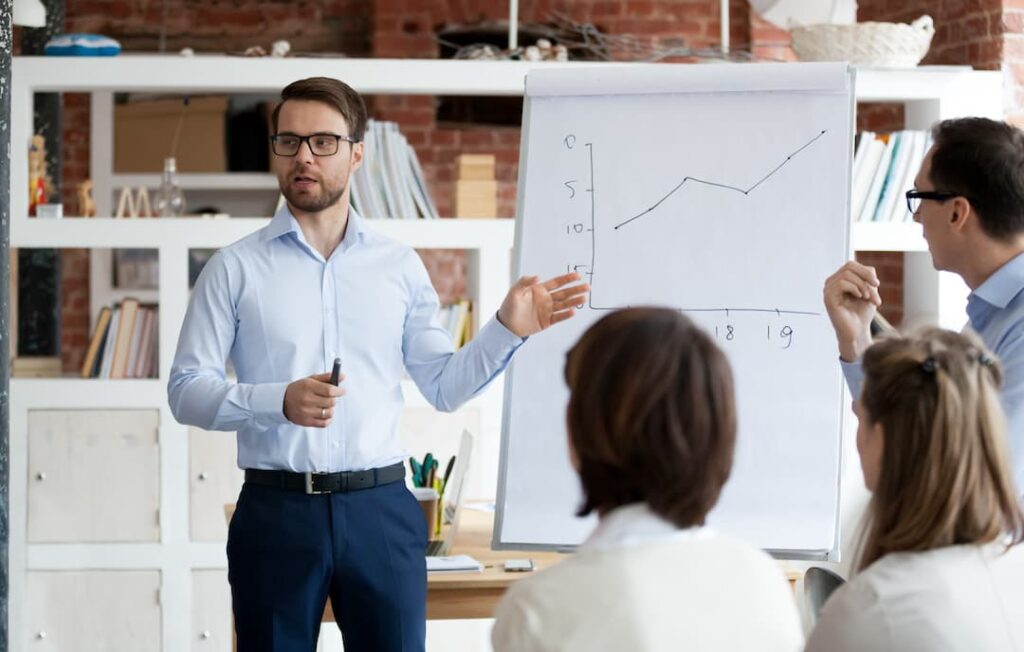 4. Assign executive ownership
Having a champion is crucial to implementing any major changes in an organization. When building any new capability like process automation, one person with widely-recognized authority can be the difference between whole-hearted embrace and lukewarm reception.
Your executive owner is a leader for your program. They need to be invested in the outcome and the criteria for success. They are a crucial member of your team—and they have to be prepared to step in when the project requires it. A C-level executive or vice president is ideal. Ultimately, this person must have sign-off authority.
5. Educate key stakeholders
Every member of your organization that will be affected by the process automation needs to be aware of and engaged with what is changing, when, and how it will impact their work—and your company's overall performance. Naturally, your company's IT team will play a role in implementation: setting up computers, roles, and credentials in order to install automation, as well as defining security parameters.
For company leadership, the "fear of missing out" (FOMO) can be very persuasive. By emphasizing the acceleration in the process automation sector—a growth rate of 27.7% annually within the next eight years and a projected market size of almost 24 billion by the end of the decade—and the need to get in on the action quickly, the conversation can keep moving in the right direction.
Within affected departments, all team members should be brought onboard. But there are many more stakeholders, and they're not all internal. If the process is happening within accounting, you need to inform your suppliers and vendors about changes in processes (e.g., about submitting invoices). If it's a new way to process refunds or exchanges, customer service and your call center need to be in the loop on any imminent changes.
6. Use a process map to set a starting point
A process map outlines the key steps and activities involved in a business process. It might be as simple as the steps between receiving client data in an email and entering that data into a spreadsheet, or as complicated as managing accounts across multiple business lines.
If you're implementing process automation, you must understand all the steps involved in the process you want to automate. Look at the process from beginning to end, from initiation to completion, understanding pain points, and identifying areas where automation can improve performance.
Being able to visualize a process through clear graphics helps to understand and enable full transparency throughout the planning and implementation process.
7. Prioritize your automation projects
Rather than try to do everything at once, which can cause confusion and discord, it's better to identify priorities.
In fact, rather than large sweeping changes, our experience shows that it's often best to begin with a process that currently only involves a few people, or is highly repetitive with few variations. This limits the number of individuals affected and lowers the margin for error. As the process is adopted and people become accustomed to the new way of work, implementation can expand within the department to other functions or proceed to other areas within the organization.
Moving forward on process automation implementation
Process automation implementation is different for each company. There's no one-size-fits-all solution. Implemented thoughtfully and strategically, and with robust communications, your employees will understand and feel comfortable with the technology they'll now work beside, and welcome the time it frees up so that they can focus on higher decision-making efforts.
These steps represent only a portion of the considerations you'll want to take into account before building your process automation capability. But starting from clearly defined goals, facilitating buy-in at every level in the workplace, and working with a proven end-to-end partner will speed your steps to automation and prevent any missteps.
With deep expertise in process automation and decades of experience in implementation, R-Path goes beyond the technological aspects of workflows: we know how to work with people – from C-suite decision makers to valued back-office employees. Before a single piece of software is installed, R-Path helps you lay the foundation for success.
Learn more about our process automation technologies and find out how our solutions work for you.