In today's fast-paced work environment, businesses are continually looking for new, dynamic ways to thrive. To navigate unprecedented challenges, a record number of companies are embracing robotic process automation, or the use of software technology to automate manual computer-based processes. As stress on back-office processes has surged over the last two years, the need has become even more urgent.
Why is this form of digital transformation on the rise, exactly?
Talent demands.

Workers want more from their jobs. Major events—the pandemic, for example—have radically reshaped the workplace, forcing employees to rethink the way they balance professional demands, caregiving responsibilities, and personal well-being.

To attract and retain top-tier talent, businesses must prioritize employee fulfillment and happiness. Despite the rapid rise of automation, most companies still rely on manual workflows that sap worker morale and productivity. No one looks forward to spending their entire workday copying and pasting numbers or transferring data from one system to another—especially when meaningful, enjoyable work is only a job application away. After all, businesses are driven by their people—which means humanizing their work is a must.

Rapid innovation. Today's businesses are implementing groundbreaking ideas at record speed. A growing number of teams are undergoing full digital transformations—including those driven by automation. In today's increasingly competitive landscape, innovation isn't just an advantage—it's a necessity.
Security and compliance challenges. Cybersecurity threats are on the rise, compromising sensitive data, cutting into profits, and disrupting supply chains. The most popular target? Businesses that still rely on a combination of manual processes and obsolete software.
Compliance requirements, too, are straining businesses in new ways. For many organizations, reporting required information to governing bodies involves repetitive manual processes that often suffer from human error, turning compliance management into a high-stakes headache.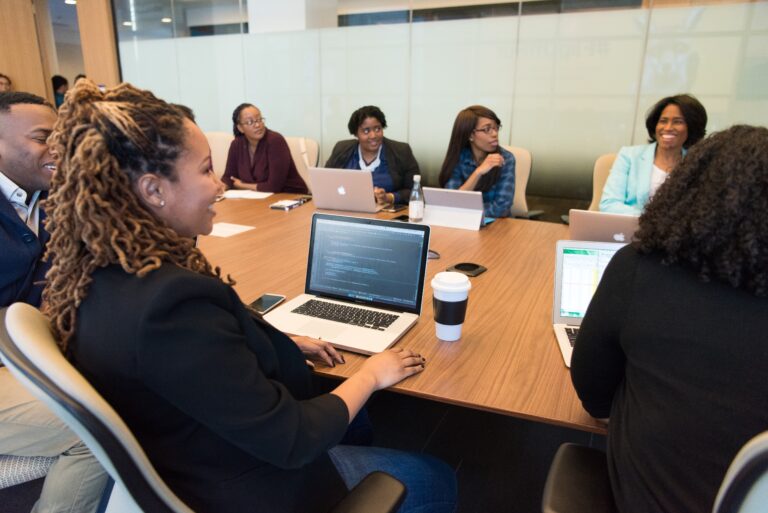 Modern process automation: a 21st-century workplace revolution
Robotic Process Automation (RPA) can tackle all of these challenges—and more. This software-driven approach harnesses scripts, or short sequences of code, to perform one or more tasks. Think of each script as a specialized digital employee. By seamlessly communicating with other systems, these scripts can efficiently and accurately emulate human actions at much higher volumes with 100% accuracy.
To what extent must employees adapt to new workflows? In many ways, they don't: when implemented properly, RPA ensures that teams don't have to worry about burdensome tasks ever again. By eliminating tedious back-office tasks, RPA transforms employees' day-to-day lives almost immediately. They can reclaim minutes, if not hours, of their day to pursue more strategic and fulfilling functions.
That said, don't think of RPA as a set-it-and-forget-it solution. Smart businesses implement regular updates on crucial processes, as well as make changes that align with new growth objectives. R-Path's specially designed automation solutions can flexibly adapt to any situation—all without disrupting daily operations.
RPA provides countless forward-thinking solutions
Today's businesses are driven by ambitious goals. To become a business that attracts and retains top-tier talent, gains a competitive edge in speed and agility, or mitigates risks and security threats, companies need to embrace automation. Well-crafted automation scripts can tackle existing pain points head-on, driving efficiency, profit, and growth potential. RPA's transformative benefits include:
Improvements in quality.

For many businesses, poor data quality can be a debilitating obstacle: system mix-ups and human error can lead to compliance crises, customer attrition, and revenue loss. The right automation solutions can eliminate inaccuracies altogether, elevating data quality and boosting customer satisfaction.

Streamlined operations.

When multiple employees are manually filling out spreadsheets all day, efficiency falls and errors multiply. To keep up with customer demand, employers may attempt to hire more staff—but existing inefficiencies only exacerbate the problem. By eliminating time-consuming workflows, RPA reimagines the way people, data, and work fit together.

Outsized growth potential.

For businesses looking to scale, staffing up might seem intuitive. But due to everyday inefficiencies, the associated costs—overhead, training, time, and management—might not translate to a long-term return on investment. Outsourcing, too, can lead to a number of quality and efficiency concerns. With a powerful automation partner, however, businesses can meet their growth objectives and scale with ease—

without

increasing headcount or overhauling daily workflows.

Higher customer satisfaction.

Thanks to new technological advances and growing market saturation, customer expectations are at an all-time high. That means speed, quality, and responsiveness are of the essence—especially given today's increasingly sophisticated competition. By turning to a

trusted automation partner

, businesses can dramatically reduce delays and processing times—and deliver a customer experience that stands out.

Better employee retention.

When businesses overwhelm their workers with tedious, thankless assignments, burnout is only a matter of time. Imagine a single manual invoicing task taking up an entire day—and then imagine that same experience filling weeks, then months. Nowadays, businesses need smarter solutions to tackle rising turnover rates and dwindling productivity. Dynamic automation solutions liberate workers from the monotonous tasks they dread most, steering them toward fulfilling work that leverages their unique skills and expertise.
Implementing and supporting new automation capabilities
When it comes to implementing automation, a cookie-cutter approach won't work. Every business has its own unique needs—which is why choosing the right dedicated team or outside partner is essential.
In an effort to save money and lead their own transition processes, some companies may forgo outside assistance altogether. This "DIY" implementation approach tends to prove costly in the long run: without expert guidance and ongoing support, teams are left scrambling when bugs or new pain points arise. Attempting to navigate the specifics of complex technology complicates the implementation, maintenance, and modification processes—a potential recipe for disaster.
The right partner can ensure a hassle-free transition. R-Path's specialists skillfully design and implement custom automation solutions, guiding teams through behind-the-scenes testing and change management. Afterwards, we act as a round-the-clock automation partner, monitoring all processes and making any necessary or desired adjustments. With R-Path's expert support, businesses can reap the ongoing benefits of automation—immediately and years down the line—putting the ownership on our team to research, provide support, and answer any burning questions.
Today's businesses need fresh, outside-the-box strategies—as well as the guidance necessary to execute them. Process automation can revamp outdated approaches to growth, worker morale, and customer satisfaction, giving companies the edge they need to excel. At the end of the day, businesses are fueled by their people—so why not humanize the work that surrounds them?
Curious as to how automation can revolutionize your business? Contact us today.